Autumn Term
English
This half term we will be reading Return by Aaron Becker.
We will be writing our own narrative and travel report based on this book.
During this half-term, we will be using different objects and clues from the front cover and the text to make predictions about the story. We will explore the setting of this book, considering what makes an effective setting description. We will then write an travel report about an imaginary setting, looking at using different conjunctions to extend and link our sentences, as well as appropriate fronted adverbials to describe.
Maths
This term our focus will be place value, which will build on prior knowledge and continue to provide a strong foundation for the children's understanding throughout the year.
Key areas will be:
Counting from 0 in multiples of 4, 8, 50 and 100; find 10 or 100 more or less than a given number

Recognising the place value of each digit in a three-digit number

Comparing and ordering numbers up to 1000

Identifying, representing and estimating numbers using different representations

Reading and writing numbers up to 1000 in numerals and in words

Solving number problems and practical problems involving these ideas.
Some helpful website links:
https://www.topmarks.co.uk/maths-games/7-11-years/place-value
https://www.mathsisfun.com/place-value.html
https://home.oxfordowl.co.uk/maths/primary-number-place-value/number-place-value-year-3-age-7-8/
History
As part of our lessons we will be asking:
What jobs do archaeologists do and why are they so valuable in helping us find out about history?
How did the Early Britons make shelters?
Would the Early Britons have visited a supermarket for their food?
What can you find out about the Stone, Bronze and Iron Ages?
What do we know about the life styles of the Early Britons through the art they produced?
How do you think the Early Britons would have communicated?
If you want to find out more about the Stone Age, why not read these books?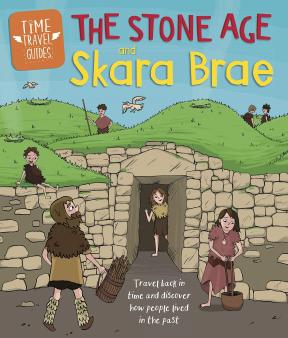 Science
Rocks is our science topic this term! There will be lots of interesting things for the children to investigate when working scientifically.
We will be observing rocks, including those used as building materials, and exploring how and why they might have changed over time. The children will research and discuss the different kinds of living things whose fossils are found in sedimentary rock and explore how fossils are formed. We will be exploring different soils, identifying similarities and differences between them and investigating what happens when rocks are rubbed together or what changes occur when they are in water.
There are some great books on this topic: